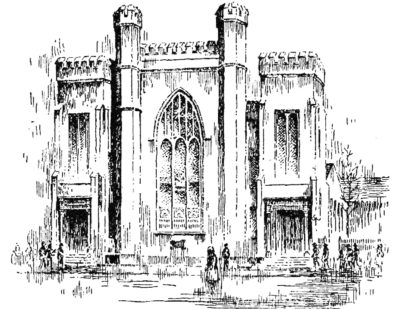 This year, St Michael's Episcopal Church is celebrating its 315th anniversary. To commemorate this momentous occasion, we will be holding a worship service on Sunday, September 30, 2018 at 3 o'clock in the afternoon. This will not only celebrate the Feast of St Michael and All Angels, but it will be an opportunity to give thanks to God for the recent preservation of our historic building. We invite your prayers and your presence as we give thanks to God for 315 years of prayer, compassion, and justice in Trenton.
Advertise with us!
We will also be compiling a program booklet for this and other anniversary events, and we invite you to place an advertisement or other message in this booklet. These proceeds will be used to support the mission and ministry of St Michael's. Click here for pricing and details. The deadline for submitting ads and payment is Friday, August 31, 2018.
The community of St Michael's enjoys celebrating our rich history as the Mother Church in Trenton, and yet we believe God is doing something new here in the Capital City. We are so grateful for the prayers and love we have received over the past 315 years, and we hope you will join us in the next chapter of our journey.