We need your help!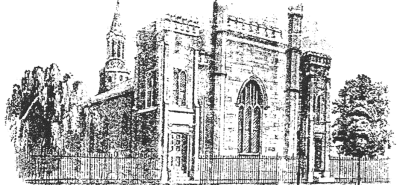 The Vestry has recently approved a proposal for an updated conditions assessment of our building's exterior. We have applied for funding to cover the expenses of the restoration itself, but a conditions assessment is the first step in restoring our historic property. We are anxious to begin!
We have received a matching grant which will cover almost half of this expense, but we still need to raise approximately $5,000! If you are able to help us reach this goal, please send a check and write "restoration" on the memo line. Thank you for prayerfully considering this request!
Update!
We have reached 26% of our $5,000 goal. Thank you for your prayerful consideration!