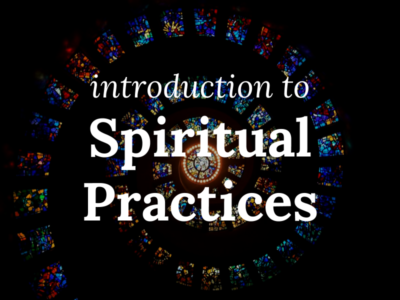 Welcome to Introduction to Spiritual Practices! This is an ecumenical six-week course that will explore a variety of spiritual practices. The course will be entirely online, and you will be able to work at your own pace. The goal is for you to find a spiritual practice that works for you – and we hope you'll continue it!
Each week there will be a short video introduction and a downloadable document. You'll be encouraged to try a new practice each week, and then share your reflections on the website. There will also be opportunities to engage each other in conversation.
The class begins on October 8, 2017. For more information, contact Pastor Mark.
Registration for the online class is now closed. Sorry!